Here we are again! Welcome back to another A-Z post where I am now in the letter "H". In this post I have asked a few of the FM Community writers to tell me about one of their heroes of an FM or CM save. This could be a real player or a newgen, I have given each of them freedom to write whatever they want. I hope you all enjoy!
When it comes to classic favourite players I'm at a slight disadvantage to other FMr's in that a) I only came back to the game in FM13 so missed a lot of the real legends and b) I have a terrible memory (no really, it's shocking). That said, there have been memorable newgens such as the lightning fast Obina Eze at the Pumas in Mexico in FM15 (37 goals in all comps to win us one of the last Mexicans-included Copa Libs) and also the brilliant Sid Willets, a youth intake phenomenon who smashed it for me in my namesake club Newton Heath in FM18 only to desert me for PSG for £153mil in the final season.
However, in my opinion neither of them are fit to lace the boots of a more recent player whom I think is one of the best bargains you can get in the current edition if you are playing a 2nd or 3rd tier save, namely my magical loanee of the century, the truly wonderful massive-haired Hannibal Mejbri, still a boy at Old Trafford IRL as we speak but very much a boy genius in two saves for me so far in this edition, both at SM Caen in Ligue 2 and Salford, currently in the Championship.
Simply put, he develops into a talismanic no. 10 with incredibly rounded attributes available for sometimes 4 or 5 loan seasons from a United side so flush with top players they just can't accommodate him. While it isn't always reflected in his goal and assist stats I've found his influence invaluable as a coordinating hub behind my strikeforce whose vision, distribution and impetus often creates chances for the team as a whole. In short he is a reliable, dependable distributor of the ball who can turn a game in our favour with either a well placed killer ball or even a 30 yard screamer.
That said, he does have his exceptional seasons stats-wise and in his second season at Salford when we were in League One he got an admirable 7.38 avg, 17 goals, 11 assists and 7 PoM in 37 appearances, making him our player of the season. But that's not all, because in 9 seasons across two saves he has barely been injured (just 10 weeks off in total from mostly niggles); becomes a team leader by the age of 20 and is almost constantly happy! Ladies and gentlemen, I give you Hannibal Mejbri, My French loanee-of-the-century boy genius!
It's 1997.
The Spice Girls dominate the charts and children's favourite The Teletubbies are now on TV; kicking off twenty-plus years of every adult baffled as to why kids find it so hypnotic.
Tony Blair is now the Prime Minister, the first Harry Potter book is in book shops and Titanic is the biggest film ever.
Oh, and Championship Manager 97/98 was released on Halloween.
It was only the single greatest game of all time.
I was 11 years old, and first saw "Champ" in action on the PC of my mum's friend's son's computer. He was a couple of years older than me and one time when visiting, I was allowed a go.
One copied CD copy of the game later (sorry SI, I was 11. I've definitely paid you back over the years) and the rest, as they say, was history.
Denilson, Bakayoko, Heidenstrøm, Nevland. They were all in there.
But there was one player that caught my eye, and blew my mind, more than the rest combined. Hermán Gaviria.
Outside of having his name incorrectly spelled as Hermán Garivia in CM97/98, the Colombian could do no wrong.
This was pre internet (at least for me) so there were no lists, forums or articles to point you to players of interest. You had to do all the hard work yourself. As well you should.
Those were the days.
Fate delivered me discovering Hermán one day playing for Atlético Nacional, and he instantly became my 'go to' for that key central midfield role across ANY team I managed in CM97/98. Cheap enough to be obtainable, quality enough to captain your team to Champions League glory.
In real life, Gaviria had a fairly nondescript career, largely remaining in Colombia with the exception of a short stint in Japan. He had 27 caps for his national side. Sadly, Gaviria passed away in 2002 at the age of 32 after being struck by lightning during a Deportivo Cali training session. A freak accident.
The virtual Gaviria, however, would always lead my teams – Barcelona, Manchester United, Glasgow Rangers; you name them and I probably managed them – to endless hours of unbridled joy, virtual trophy lifting and countless record breaking, breath-taking performances.
Incredible influence made Gaviria the perfect captain, outrageous flair made him explosively unpredictable for opposition defenders. His passing, technique and shooting also made him a technical wizard on the ball. He was like Zinedine Zidane, but Colombian. And he was mine.
Despite the tragedy of his real-life story, and perhaps a little because of it, Hermán Gaviria will forever live long in my memory as a hero of FM/CM. Thanks Hermán, for all the hours of virtual joy and success.
Thanks for reading and thanks to Steve for asking me about my FM/CM hero.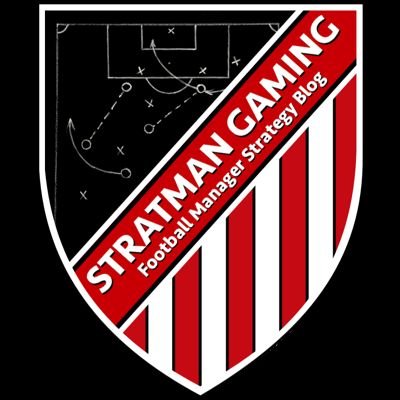 It's not very often I'll rely on a 5ft 5 centre half on Football Manager but there are times where you don't have much choice. From my latest save on FM20 (where I am doing the San Marino Challenge) Fabio Stefanelli came into the game in my very first youth intake!
Had he not been Sammarinese he probably wouldn't have got a significant opportunity at first team football but my god am I glad he did. Almost a decade on, Fabio's attributes have flourished (relatively speaking) to the point where he is a reliable presence in the heart of a Serie A defence. Some storming performances early in his career cemented his place in my heart and he overcomes his diminutive size to hold things together at the back for club and country.
Still only 25, he is still close to his peak so he still has a long journey to go in the game. However, he has already had a hell of a career already having achieved 63 international caps scoring 6 goals in the process (only two goals shy of the mythical Andy Selva milestone) whilst at club level he has been ever present over 8 seasons only missing 58 games in all competitions during this time. His personal trophy cabinet includes a Serie C trophy, a Serie C Super Cup and a Serie B title.
His 6.88 rating and the fact I make room for him in my starting 11 speaks volumes to how highly I rate him. Not bad for a 5ft 5 youth player who arrived in the 4th tier of Italian football!

Let me talk about Mauro…
He came through the youth system of Vicarstown and immediately started playing in their first team – making 23 appearances from intake day (Feb 2022) until I signed him for Tidmouth Albion for the absolute bargain price of £500 in January 2023. I'd noticed him through the National Pool and he was already my national no.1 keeper. He was mine for 5 years with the Albion, and he racked up 282 appearances, being pretty much first choice through that time as we dominated the cups – Sodor Cup *4, National Cup *3, Sodor Shield *3 and a couple of league titles in there as well.
It was a constant story – I'd move onto another club and the manager(s) replacing me didn't have the Perez love so he would become available and then I would ponce and bring my boy back – took 3 years to bring him to Arlesburgh West (48 games), Tidmouth United (26 games) and Vicarstown Rovers (312 games)
Internationally is probably where he shined the most – from the age of 17 he was the No.1 and that has bought a huge amount of pressure, especially as we were very much an improving nation. In tight games where we were under the cosh.. Ok.. fine, we parked the bus – he has been the difference, making a number of world class saves. I can only think of 1 mistake that has cost us – a last minute free kick against Greece where it hit the post and it hit his back and rolled in – and even that is unlucky rather than a mistake. Staggeringly he had only 1 MoM award at international level – he deserves so many more in his 159 appearances – he also scored a penalty in his final match, a 6-0 win against St Pierre & Miquelon.
The dream was 1,000 matches – he hit 827 before retiring at 36. If I hadn't moved clubs then it would have happened, and he was considering being a coach and staying in the game, but in the end he broke my heart and retired from football – isn't this how all great love affairs end?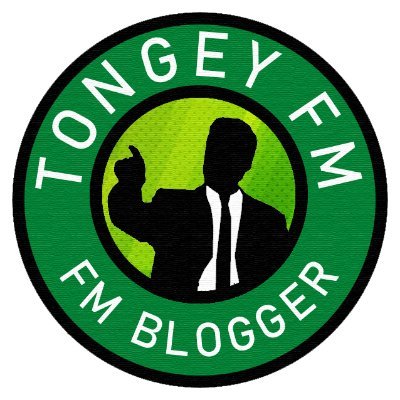 Picture this, I've just taken the reigns on my first club, back on FM17. I'm in the top flight of Spanish football, at a wonderful club called Celta Vigo. Little would I know that I would turn them into a giant of European football, and at the heart of the team, was one player, my FM Hero: Jonathan Castro Otto.
For those of you who don't know who he is, he currently plays for Wolves in the English Premier League. He's a right back and was key to my success. I made him captain and knew he was key to us for the long term success of the club, and boy did he prove that. He attracted £100m bids from teams such as Barcelona, Real Madrid, Manchester United, AC Milan, PSG and others, but was I going to sell my hero? Of course I wasn't.
In his career for me, he notched up over 400 appearances for the club, managed a staggering 136 assists, and scored 20+ goals himself (mainly from set pieces). He just oozed class and I helped develop him into the world's best right back. He will forever stay in my heart as my all time FM Hero.
---
I just want to thank all 5 of the guys for helping me with this post. It's great to read about such a variety of different players and how they have become heroes to each and everyone one of them. I hope you all enjoyed the read
Steve/Lutterworth_Fox